US election 2016 results: Trump takes commanding lead over Clinton
Republican candidate Donald Trump is edging closer to the US presidency after a string of shock swing state victories over Hillary Clinton.
He won Florida, Ohio, Iowa and North Carolina, while Democrat Mrs Clinton took Virginia and Nevada. Pennsylvania is too close to call.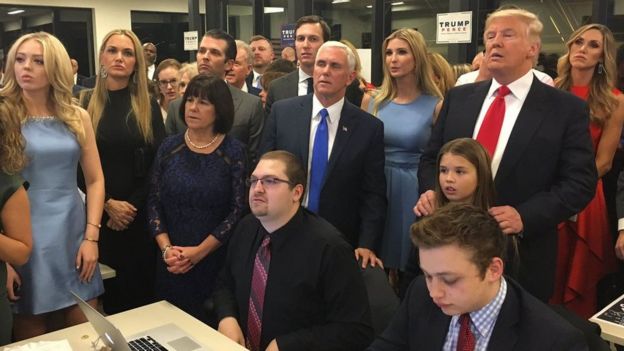 New Hampshire, Michigan and Wisconsin - which were meant to be part of the Clinton firewall - are deadlocked, too.
Markets lurched as Mrs Clinton's path to victory began to narrow.
Republicans 'to keep control of House'
California backs recreational cannabis
The election results
Latest updates
Difficulties voters may face
The US dollar and Mexican peso plummeted while the Dow futures dropped 800 points.
Mr Trump is closing in on the 270 out of 538 electoral college votes needed to declare victory.
His Ohio win was a big boost, as no Republican has ever taken the White House without winning the Midwestern bellwether.